Hilarious and delightful, Mini Mel & Timid Tom captures so perfectly a childhood tale of unlikely friendships and the call to adventure…a must read.'
– Mandy Ord, When One Person Dies the Whole World Is Over
'Subtle in its examination of human behaviour, Mini Mel and Timid Tom lets children unravel moral lessons at their own pace. A gorgeous, funny little story that will be read again and again.'
– Marian Blythe, Director, Homecooked Comics Festival
"One of the best things I've ever read. I couldn't stop staring at the pictures."
– Beatty, 8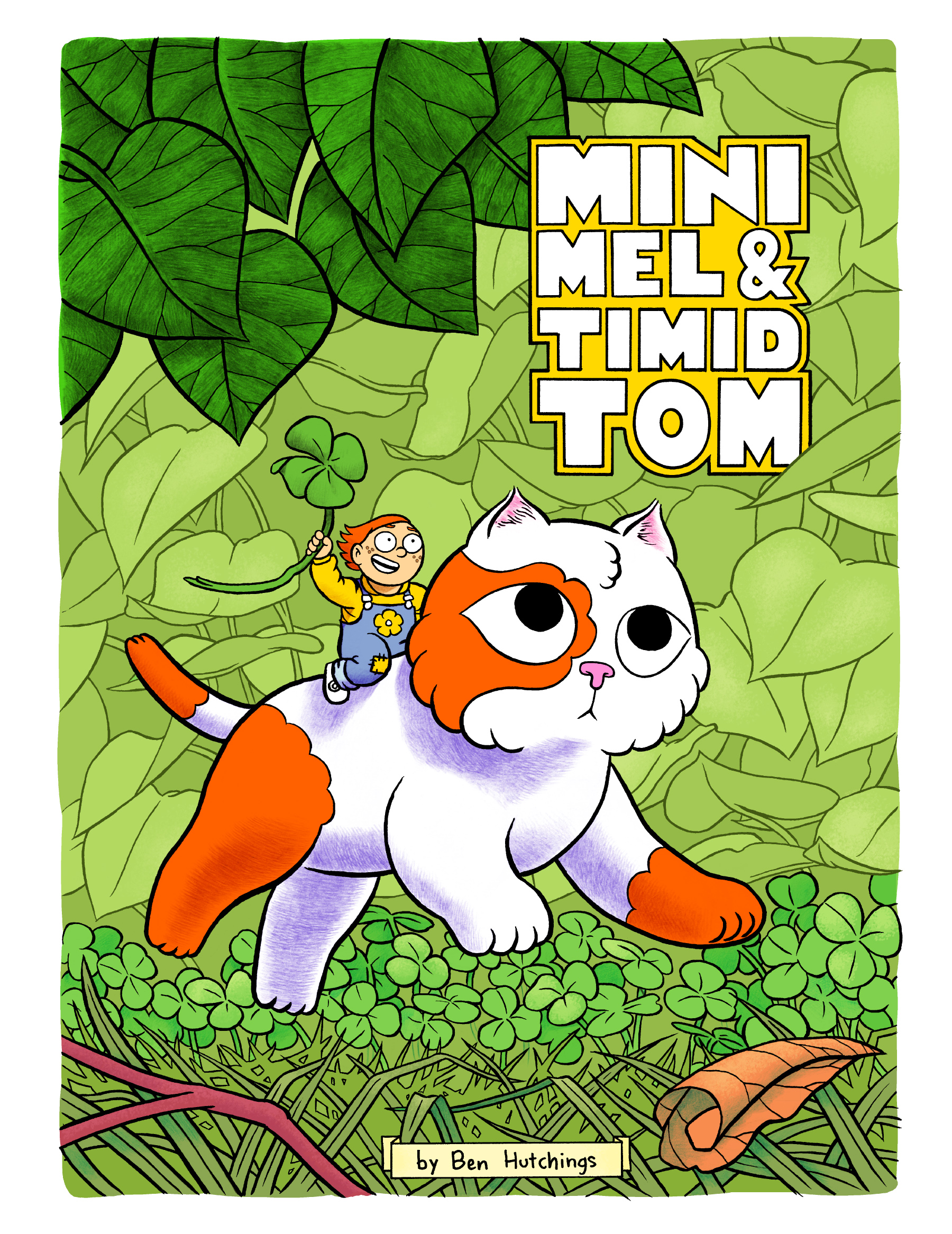 The feline overlord King Mog has set his loyal subject Tom an impossible task
Luckily, today is the day Tom's owner insists on joining him.
After shrinking to the size of a mouse, the brave and resourceful Melanie is granted a cat's-eye view of a fascinating hidden realm.
As they race through gardens, across rooftops and down hidden pathways, a familiar neighbourhood becomes the epic setting of danger and adventure, kindness and cruelty, courage and camaraderie.
Can Mel help Tom beat the King's favourite, Sir Ronald, and gain the approval of the Court?
Mini Mel and Timid Tom is a laugh-out-loud, sprawling adventure. A graphic novel that lets children witness the challenges of competition, and asks what it really means to be the bigger person. (Also it's really cute and full of cats.)
Ben Hutchings has been writing and drawing comics for over 20 years.
His most recent work is the multi-award winning The Invisible War, published by Scale Free Network.
He is winner of the 2014 Platinum Ledger award for Excellence in Australian Comics.